Utility-Scale Energy Storage System Powering Up Grid Performance, Reliability, and Flexibility
The growth and success of renewable energy relies heavily on the ability to store energy. That's where we come in. Our utility-scale battery energy storage systems (ESS) store power generated by solar or wind and then dispatch the stored power to the grid when needed, such as during periods of peak electricity demand. Our ESS solution increases the grid's resilience, reliability, and performance while helping reduce emissions and mitigate climate change.  
Let's chat about your energy storage requirements and the advantages of our ESS.
Renewable
Smoothing
Energy
Shifting
Peak Demand
Support
Voltage
& Frequency
Regulation
Outages
It's true, our batteries really are that good!
With complete control of the design, development, and manufacturing process, we provide a battery with superior technology and no compromises. We exceed all expectations regarding key measures such as energy density, safety, cycle life, and energy retention.
Rigorously Field-Tested Technology
The battery cell and module technology used for the ESS container is built on the established performance of our lithium-ion battery solutions developed for the commercial electric vehicle (CEV) market. With more than 17 years of experience manufacturing lithium-ion batteries and more than 30,000 battery systems deployed worldwide, our battery technology has demonstrated unparalleled field-proven reliability. All our batteries go through extensive third-party testing and validation.
Product Overview ME-4300-UL
Utility-Scale Energy Storage System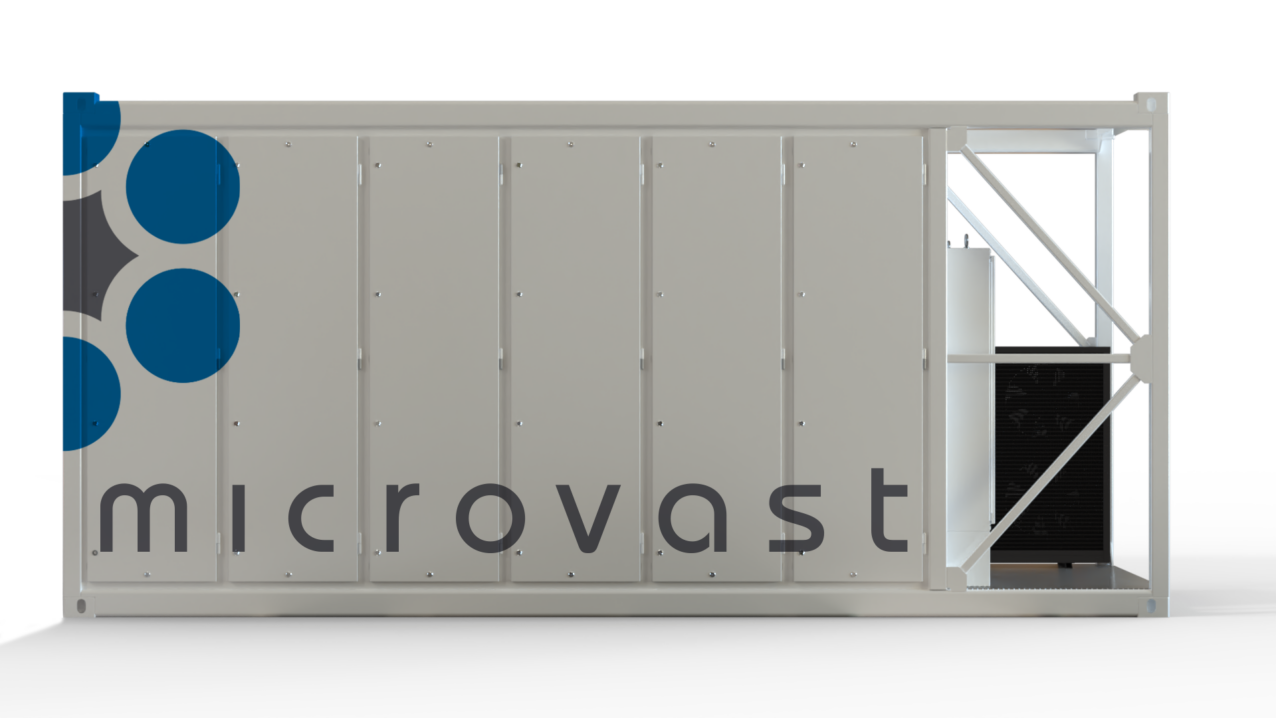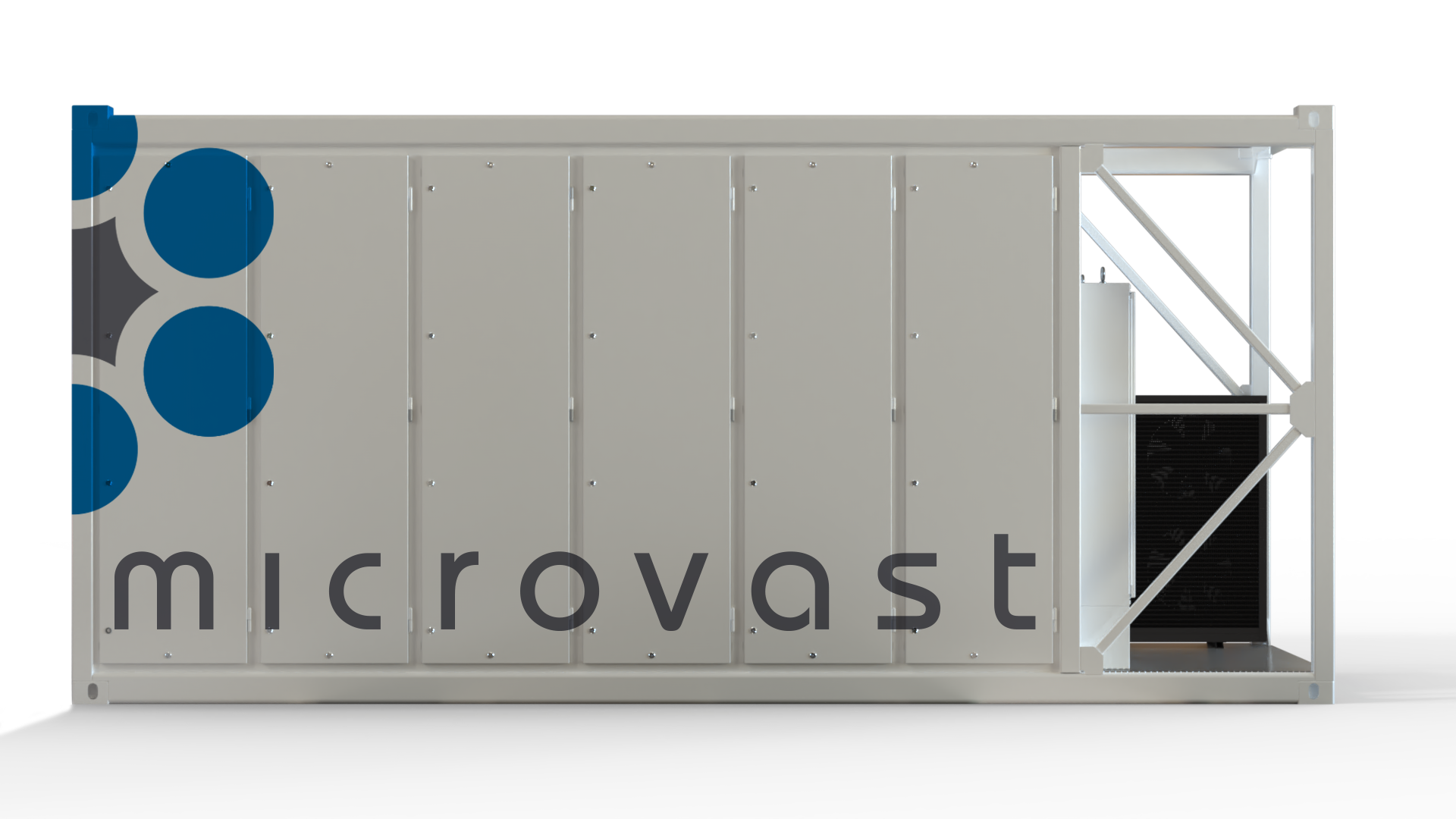 | | |
| --- | --- |
| Battery Chemistry | Lithium-Ion / NMC |
| Energy Capacity | 4.3 MWh |
| Certifications | UL9540, UL9540A, UL1973 |
| Compliance | NFPA 70, NFPA 855 |
Would you like to learn more about our ESS solution?
U.S.A. Based Customer Service & Support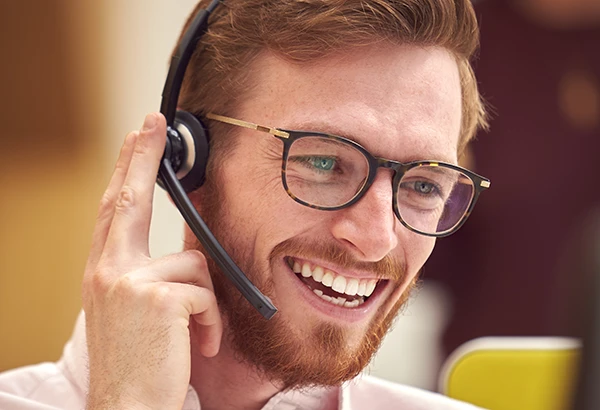 We are your energy storage experts. We're here when you need us.
With decades of experience in renewable energy and stationary energy storage, you can count on our team for the know-how to succeed in the implementation of your project. We have a team of experts to partner with you every step of the way; from analysis to maintenance; we've got you covered.
Routine maintenance: We provide training on the execution of regular maintenance to help ensure superior performance and lifespan of your Microvast battery energy storage systems.
Service: We can help troubleshoot any issues and increase uptime with our expert technicians, who are available for phone support and onsite service calls.
Parts: We will work with you to ensure you have the right parts on hand for quick fixes and provide parts for unplanned service situations.
Remote operations tool: You'll have access to 24/7/365 monitoring of key performance parameters to detect any atypical conditions.
We design, develop, and manufacture utility-scale energy storage solutions with superior energy density, safety, lifespan, and discharge time.
Our technology and testing center is in Northern Colorado, and our manufacturing plant is in Clarksville, Tennessee. Our engineering experts utilize our dedicated technology and battery testing center to advance battery technology for energy storage. We're leading the charge in securing U.S.-based battery production.