The 2016 Battery Show took place from September 13-15 in Detroit, with more than 500 exhibiting companies and 4,000 attendees. Microvast displayed its ultra-fast charge, long-life and high safety system products, and gave a presentation at the conference.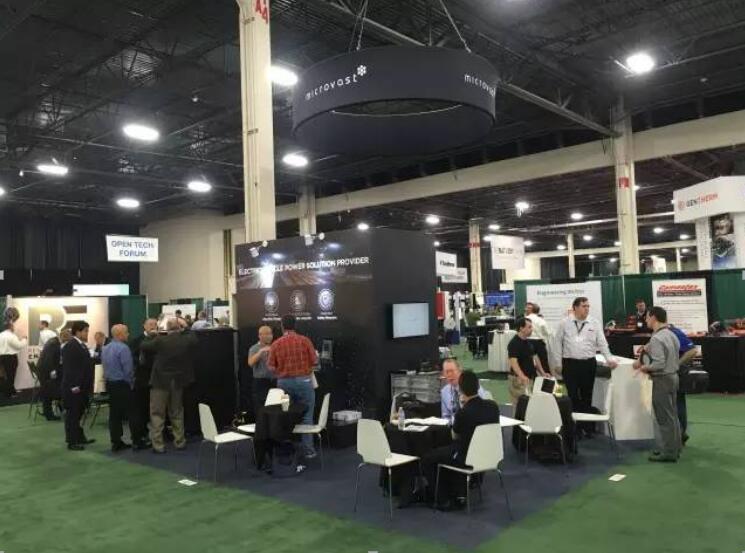 Microvast exhibits included fast-charge battery demos, a standard battery module, the battery system and the solution of battery echelon use.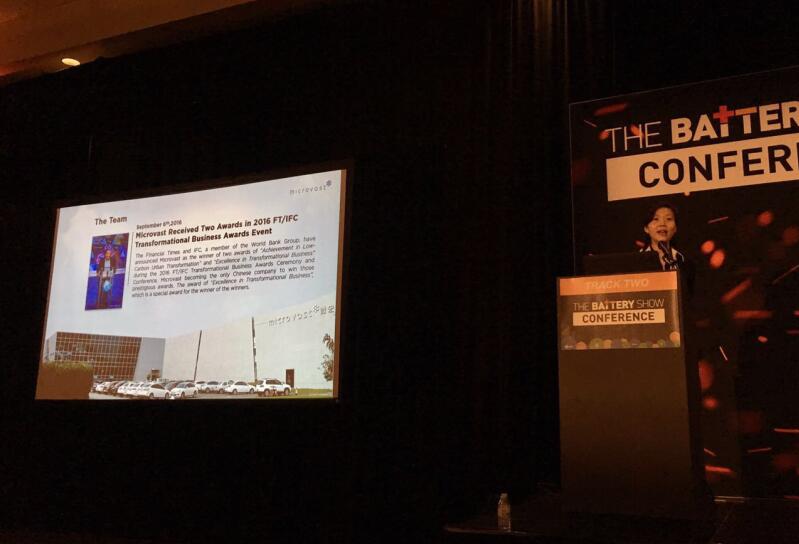 During the exhibition, Dr. Liu Wen-juan, Microvast vice president of research and development, presented recent company developments. Microvast's "ultra-fast charge, long-life, high safety" technology was well appreciated by the audience.
Recently, Microvast has received an "Achievement in Low-Carbon Urban Transformation" and "Excellence in Transformational Business" during the 2016 FT/IFC Transformational Business Awards Ceremony and Conference, becoming the only Chinese winner of two monopoly awards. As a Chinese manufacturing core technology company, Microvast's ultra-fast charge technology has been used in the U.K., Belgium, Germany and other countries to carry out long operations. Microvast will also continue to develop the North American market, the fast-charge technology in public transportation, and storage and industrial areas of the city to expand the local promotion and application of ultra-fast charge fully open era.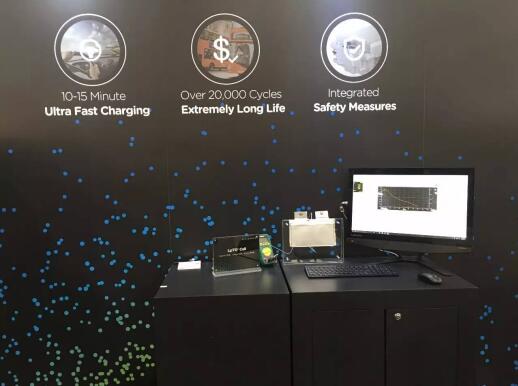 The Battery Show is an international exhibition that demonstrates the power of the heavyweight battery and energy storage technology. With the rapid development in the international energy industry, this year's show attracted a great deal of attention to the global industry leaders in business.
About Microvast
Founded in 2006, Microvast is a fast-growing and profitable market leader in the design, development and manufacturing of ultra-fast charging, long life battery power systems for electric vehicles. Microvast was founded with a vision to solve the current key constraints in electric vehicle development and to redesign electric vehicle power systems to the mass adoption of electric vehicles. In March 2016, Microvast announced its non-flammable battery technology, which highly improved the safety standard of electric vehicles.
About Clean City Transit 
Clean City Transit plan, or the CCT plan, is Microvast's primary business strategy. The CCT plan aims to assist in the electrification of urban transportation systems by progressively introducing Microvast's power battery systems, first to city buses, then to taxis and finally to passenger cars.